Souls on Hold AR mobile app
The Souls on Hold Augmented Reality Application allows visitors to Elegy for Souls on Hold discover and interact with portraits of missed loved ones alongside short videos celebrating their life as the water projection continues to flow in the background of the immersive medial installation.

Souls on Hold APP is ©Mirna Chacin and developed by Diego Camacho, Cory and Maria McCormick.
To learn more about the ongoing memorial project Elegy for Souls on Hold , please click link. To download the Application click below.
Download Souls on Hold ©AR app
After installing the application on your device, follow the onboarding process and enjoy the immersive experience of Elegy for Souls on Hold!

The exhibition "Elegy for Souls on Hold" will run from September 22 to December 30, 2021 at Cloverdale Commons as part of ArtworxTO , Toronto's Year of the Public Art program 2021-2022.
Elegy for the Souls on Hold is a long-term community-engaged memorial project that aims to gather and support pandemic times grievers worldwide, therefore touring Canada and abroad.
Mirna Chacín is a Venezuelan-born Canadian visual artist whose work reflects on concepts around loss and grief, uprooting, belonging, and cultural traditions through the engagement of communities from a perspective of diversity and inclusion. Learn more about the artist.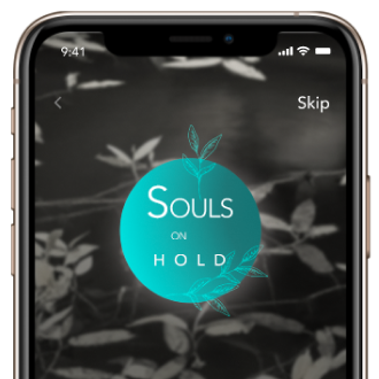 We'd love to help you with general and case specific enquiries!
Send us a message using this form or send us an email.